The 35th (autumn) National Motorcycle and Accessories Exhibition and Trade Fair 2015
---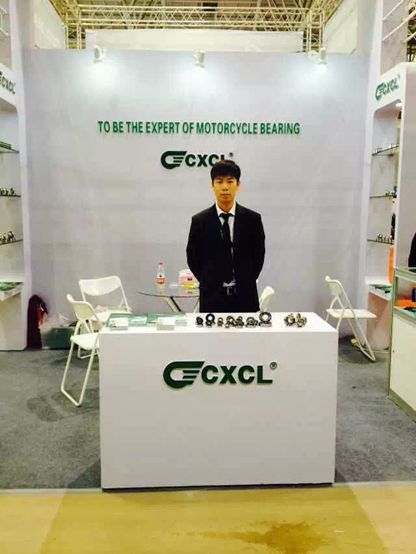 Time: October 23, 2015 -- October 25, 2015
Exhibition hall: Zhengzhou International Convention and Exhibition Center
Exhibition area: 45504 ㎡ (2014)
Number of exhibitors: 1880 (2014)
Sponsored by: China Auto Parts Sales Co., Ltd
Exhibition introduction:
The 35th (Autumn 2015) National Motorcycle and Accessories Exhibition and Trade Fair, organized by China Auto Industry Accessories Sales Co., Ltd., will be held at Zhengzhou International Convention and Exhibition Center from October 23 to 25, 2015!
Zhengzhou is located in the hinterland of the Central Plains, adjacent to Luoyang in the west and Xuzhou in the east. It is a first-class agent and a secondary technical warehouse for manufacturers. At present, the three-wheel motorcycle industrial base centered in Luoyang, Yanshi and Xinxiang, the electric tricycle industrial base centered in Shangqiu and Xuzhou, and the new energy electric vehicle industrial base centered in the west of Shandong have initially formed plate advantages, and the regional advantages are irreplaceable.
CMPF, as a national brand exhibition with the longest history, the largest exhibition scale and the largest influence in China's motorcycle industry, has attracted exhibitors with its unique industry status, good exhibition environment and excellent display effect. In the autumn of 2015, this industry event will be held in Zhengzhou. New and old friends will gather in the Central Plains to share the industry feast!
New Super Booth: T173


We are waiting for you!
Exhibition range:
Motorcycles, electric vehicles and their spare parts, tires, lubricants, vehicle decoration supplies, relevant machinery manufacturing equipment, process equipment, new processes, new materials, maintenance equipment and protective equipment, etc.
Mobile website
Chongqing Xinchao Bearing Co., Ltd