The company held the "2013 Business Plan Decomposition Seminar"
---
From December 19 to 20, the company held the 2013 business plan decomposition seminar. Zou Huiqiong, the chairman of the company, and leaders of the company, heads of departments, and management cadres above group leaders attended the meeting.
At the meeting, the implementation plan of the 2013 business plan of each department was discussed and adopted. The participants actively participated and spoke freely, carefully discussed the necessity and feasibility of various indicators, and focused on the difficulties in the implementation of the work and countermeasures. Chairman Zou analyzed the current international and domestic situation, and put forward guiding opinions on the company's business direction next year based on the current situation of the company.
Through this meeting, not only the focus and strategy of the development of New Super Power in 2013 were determined, but also the objectives and tasks of each department were clarified. The company has unified its thinking and defined its objectives. It is believed that under the unified leadership of the company and the joint efforts of all employees, the company will achieve greater development in 2013.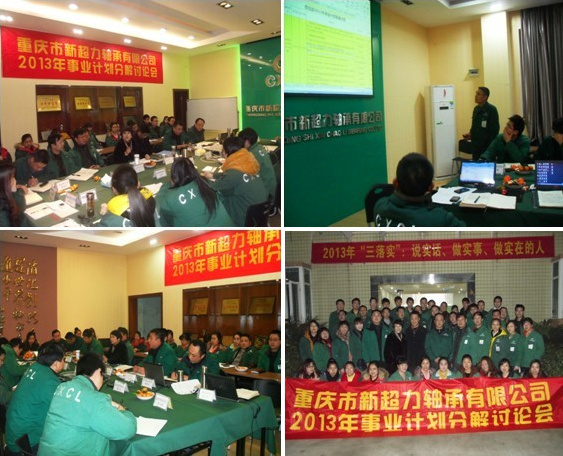 Mobile website
Chongqing Xinchao Bearing Co., Ltd